Doctor Fun presents 1988, Page 1
Each cartoon is a 640x480 pixel, greyscale GIF.
---
Next Page, Doctor Fun Page
---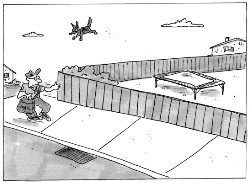 ---
The giant velcro blob rolled across the countryside, soaking up polyester wherever it went.
---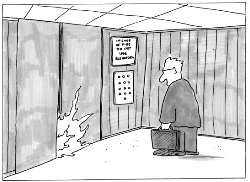 ---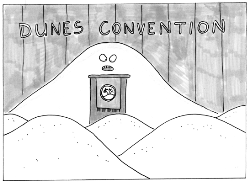 "We're not going to get any business done if all of you just keep drifting in and out."
---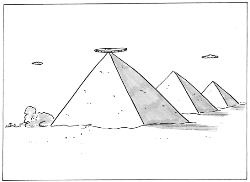 The Great Pyramid of Ghiza (original plan, with revolving restaurant)
---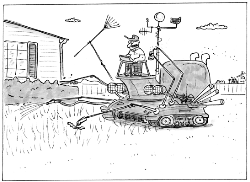 The Lawn Commander
---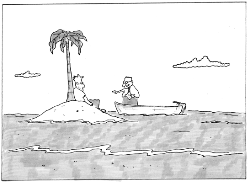 "Hi, Bob - I'm Phil, from Desert Island Management. First thing we'd like you to do, Bob, is get a haircut."
---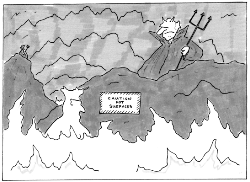 ---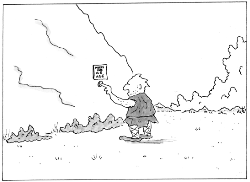 ---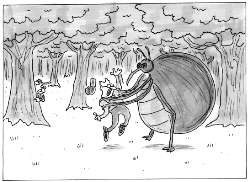 "Careful, Phil - I have concerns about Lyme Disease."
---
Top of Page, Next Page, Doctor Fun Page
---
These pages maintained, and contents copyrighted, by David Farley, d-farley@ibiblio.org