Doctor Fun presents 1988, Page 156
Each cartoon is a 640x480 pixel, greyscale GIF.
---
Previous Page, Next Page, Doctor Fun Page
---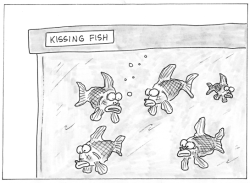 "Geez - now we all got this thing on our lip."
---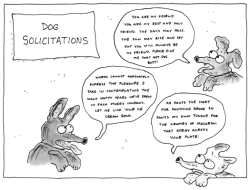 ---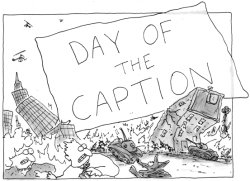 ---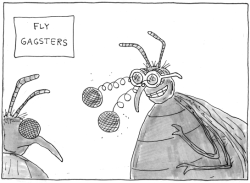 ---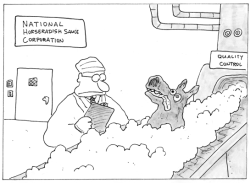 ---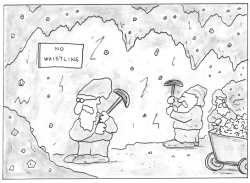 ---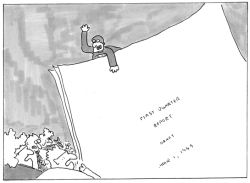 Dweezo the Amazing Human Paperclip
---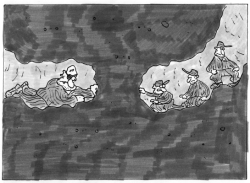 "Yeah, the last thing I heard that one-eyed freak yell before they dragged him off to solitary was "One day I'll get you!"
---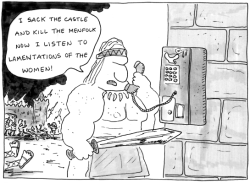 Phone-in the Barbarian
---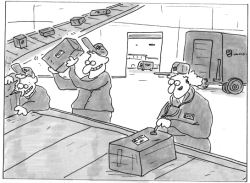 Every day is like Christmas morning at United Parcel Service.
---
Top of Page, Previous Page, Next Page, Doctor Fun Page
---
These pages maintained, and contents copyrighted, by David Farley, d-farley@ibiblio.org