Doctor Fun presents 1988, Page 166
Each cartoon is a 640x480 pixel, greyscale GIF.
---
Previous Page, Next Page, Doctor Fun Page
---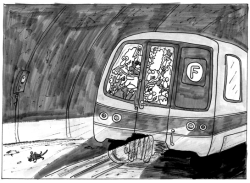 The Metropolitan Transit Authority's Annual Ride-With-The-Motorman Day
---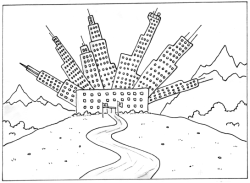 The Swiss Army Knife Corporation World Headquarters
---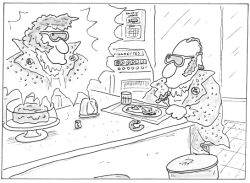 November 9, 1988 - Sparky's Truck Plaza - Ft. Wayne, Indiana: In a rare double-miracle, Elvis receives a vision of the ghost of himself.
---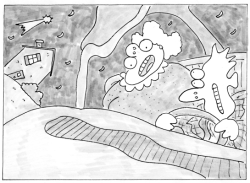 "You idiot - you got off in the wrong dimension."
---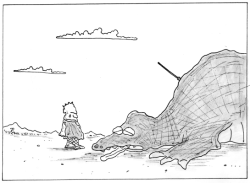 The Dawn of Sensitive Man
---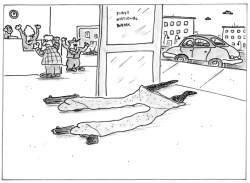 The Python Brothers strike again
---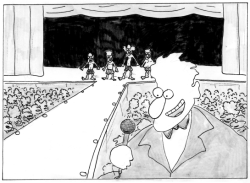 "And now we proceed to the bathing suit portion of the Mister Universal Theory Contest!"
---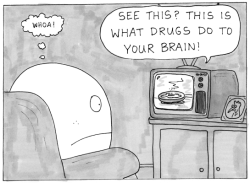 "See this? This is what drugs do to your brain!"
---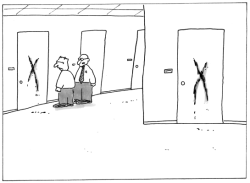 "Looks like we're due for some kind of shake-up."
---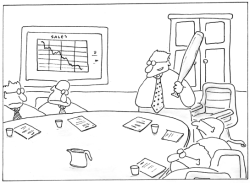 "Anybody here see 'The Untouchables?'"
---
Top of Page, Previous Page, Next Page, Doctor Fun Page
---
These pages maintained, and contents copyrighted, by David Farley, d-farley@ibiblio.org