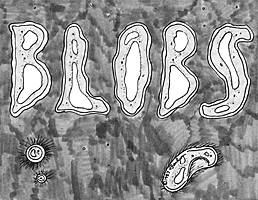 Doctor Fun presents Blobs, Page One
Each cartoon is a 640x480 pixel, greyscale GIF.
---
Next Page, Doctor Fun Page
---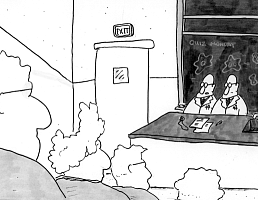 "And that concludes today's lecture demonstration of mitosis."
---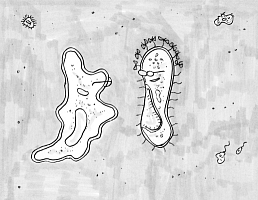 "I don't know what it is, Cecilia, but you look different."
---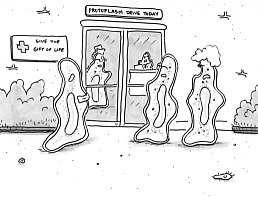 ---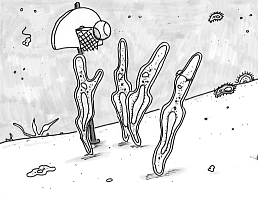 ---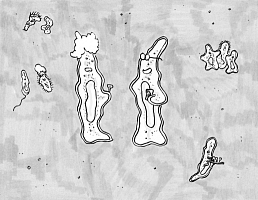 "You know, lately I've started to think about splitting into a couple of exact replicas of myself and settling down."
---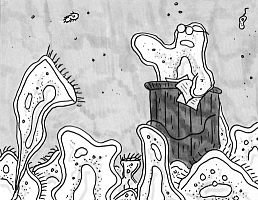 "We were nothing. Then came Louis Pasteur."
---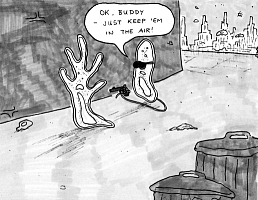 Willy gets a bad first impression of Micropolis.
---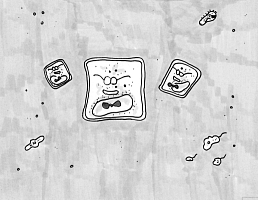 Amoeba nerds
---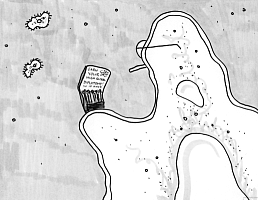 Suddenly something caught Sid's attention.
---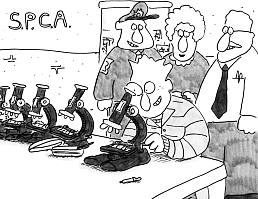 Eddie picks out a new blob.
---
Top of Page, Next Page, Doctor Fun Page
---
These pages maintained, and contents copyrighted, by David Farley, d-farley@ibiblio.org