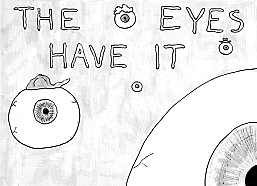 Doctor Fun presents The Eyes Have It, Page One
Each cartoon is a 640x480 pixel, greyscale GIF.
---
Next Page, Doctor Fun Page
---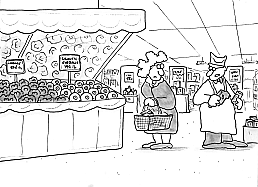 "How can you tell if they're fresh? Poke 'em."
---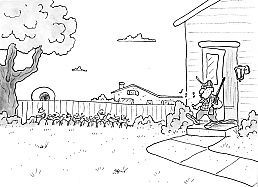 One fine Spring day, little Joey set out with his air rifle.
---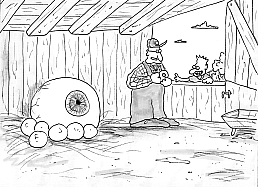 "Well ... I suppose you could have the runt of the litter."
---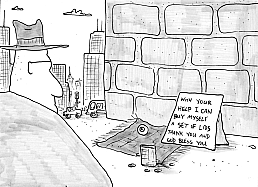 ---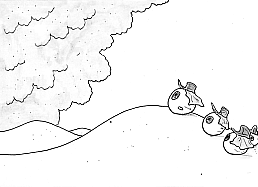 "Prepare yourself, men - sandstorm!"
---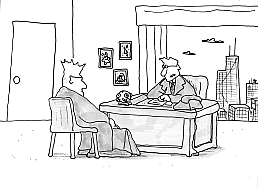 "I'm sorry, but there's no market for a Mister Eyeball Head."
---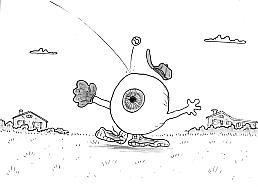 Bobby's blind spot was his Achille's heel.
---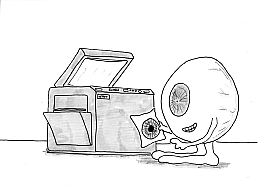 ---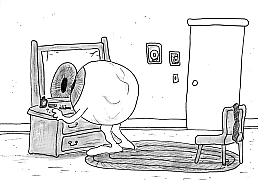 The heartbreak of myopia
---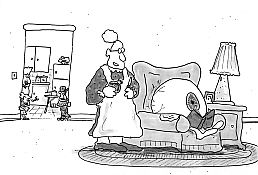 "Would you mind helping me peel some onions?"
---
Top of Page, Next Page, Doctor Fun Page
---
These pages maintained, and contents copyrighted, by David Farley, d-farley@ibiblio.org