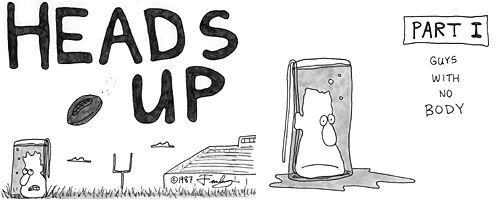 Doctor Fun presents Heads Up, Page One
Each cartoon is a 640x480 pixel, greyscale GIF.
---
Next Page, Doctor Fun Page
---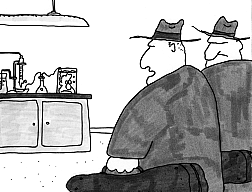 "We've come to finish a job."
---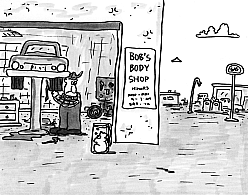 ---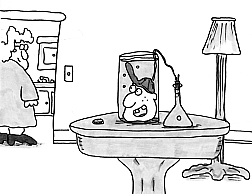 "Ma! Look what the Tooth Fairy left me!"
---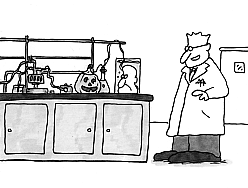 "We thought it would cheer you up for Halloween."
---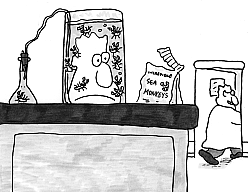 ---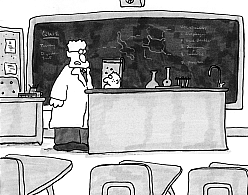 "I'm sorry, Billy. You can't enter yourself in the science fair."
---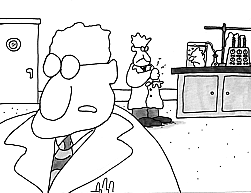 "Careful. He bites."
---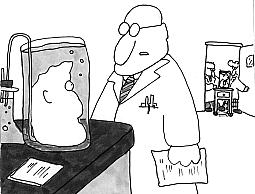 "You need a girlfriend."
---
"Scratch my nose! For God's sake - SCRATCH MY NOSE!"
---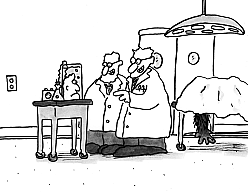 "Say ... we just happen to have this human head we've been keeping alive ... and we just happen to have this decapitated gorilla..."
---
Top of Page, Next Page, Doctor Fun Page
---
These pages maintained, and contents copyrighted, by David Farley, d-farley@ibiblio.org