Doctor Fun, October 18 through October 22, 1993
All cartoons are in 24-bit JPEG format.
"Oprah's people say if one of you is gay, they're interested."
---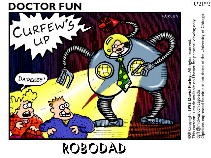 10/21/93
RoboDad
---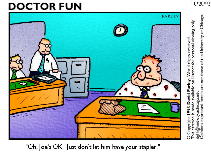 10/20/93
"Oh, Joe's OK. Just don't let him have your stapler."
---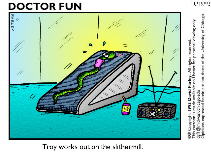 10/19/93
Troy works out on the slithermill.
---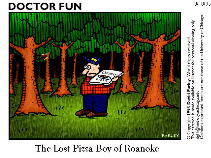 10/18/93
The Lost Pizza Boy of Roanoke
---
Go to the previous week.
Go back to the archive page.
---
David Farley (d-farley@metalab.unc.edu)