Doctor Fun, November 1 through November 5, 1993
All cartoons are in 24-bit JPEG format.
If Madonna was a squid.
---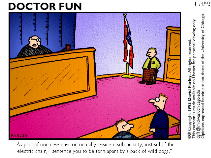 11/04/93
"As part of our new environmentally-aware death penalty, instead of the electric chair, I sentence you to be torn apart by a pack of wild dogs."
---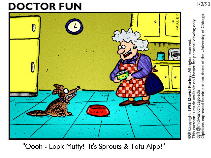 11/03/93
"Oooh - Look Muffy! It's Sprouts & Tofu Alpo!"
---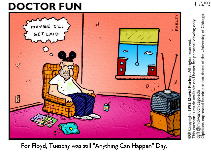 11/02/93
For Floyd, Tuesday was still "Anything Can Happen" Day.
---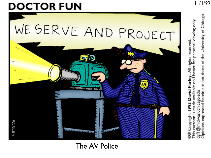 11/01/93
The AV Police
---
Go to the previous week.
Go back to the archive page.
---
David Farley (d-farley@metalab.unc.edu)