Doctor Fun, March 28 through April 1
All cartoons are in 24-bit JPEG format.
"Next year @#! Barney can deliver the eggs!"
---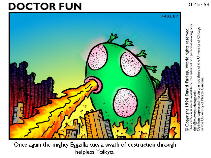 03/31/94
Once again the mighty Eggzilla cuts a swath of destruction through helpless Yolkyo.
---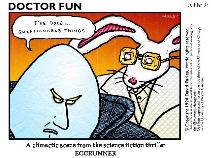 03/30/94
A climactic scene from the science fiction thriller EGGRUNNER
---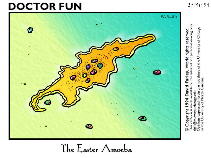 03/29/94
The Easter Amoeba
---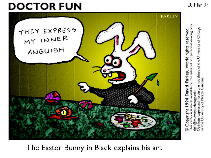 03/28/94
The Easter Bunny in Black explains his art
---
Go back to the archive page.
---
David Farley (d-farley@metalab.unc.edu)