Doctor Fun, May 23 through 27
All cartoons are in 24-bit JPEG format.
Hiram P. Doodle and some of his many patents
---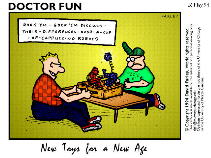 05/26/94
New Toys for a New Age
---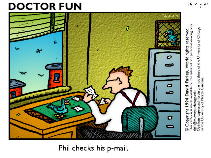 05/25/94
Phil checks his p-mail
---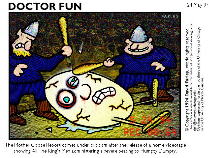 05/24/94
The Mother Goose Report comes under criticism after the release of a home videotape showing All The King's Men administering a severe beating to Humpty Dumpty.
---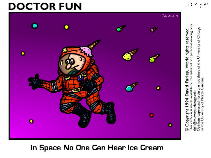 05/23/94
In Space No One Can Hear Ice Cream
---
Go back to the archive page.
---
David Farley (d-farley@metalab.unc.edu)