Doctor Fun, July 25 through 29
All cartoons are in 24-bit JPEG format.
Unpopular Nature Books
---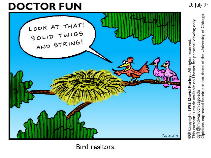 07/28/94
Bird realtors
---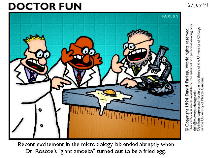 07/27/94
Recent excitement in the microbiology lab ended abruptly when Dr. Roscoe's "giant amoeba" turned out to be a fried egg.
---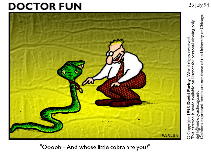 07/26/94
"Ooooh - And whose little cobra are you?"
---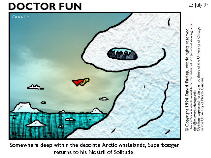 07/25/94
Somewhere deep within the desolate Arctic wastelands, Superbooger returns to his Nostril of Solitude.
---
Go back to the archive page.
---
David Farley (d-farley@metalab.unc.edu)