Doctor Fun, August 15 through 19
All cartoons are in 24-bit JPEG format.
It was only a matter of time before, once again, Walter's apartment was infested with roaches.
---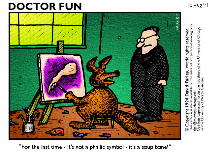 08/18/94
"For the last time - it's not a phallic symbol - it's a soup bone!"
---
08/17/94
Nightmare Home Videos
---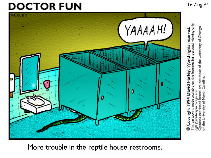 08/16/94
More trouble in the reptile house restrooms.
---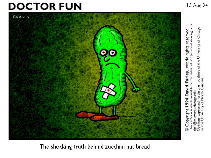 08/15/94
The shocking truth behind zucchini nut bread
---
Go back to the archive page.
---
David Farley (d-farley@metalab.unc.edu)