Doctor Fun, March 13 through 17, 1995
All cartoons are in 24-bit JPEG format.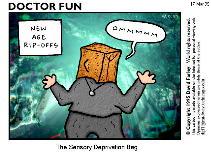 03/17/95
New Age Rip-Offs
---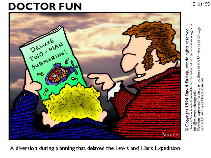 03/16/95
A diversion during planning that delayed the Lewis and Clark Expedition
---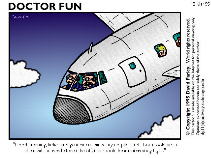 03/15/95
"Good morning, ladies and gentlemen - since my co-pilot and I both took harsh chemical laxitives before take-off, this should be an interesting flight."
---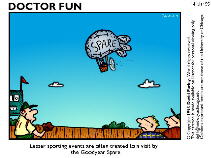 03/14/95
Lesser sporting events are often treated to a visit by the Goodyear Spare.
---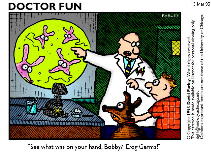 03/13/95
"See what was on your hand, Bobby? Dog Germs!"
---
Go back to the archive page
---
David Farley (d-farley@metalab.unc.edu)