Doctor Fun, April 3 through 7, 1995
All cartoons are in 24-bit JPEG format
The Mister Potato Head school of mortuary science
---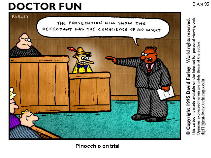 04/06/95
Pinocchio on trial
---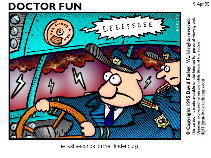 04/05/95
The last seconds on the Hindenburg.
---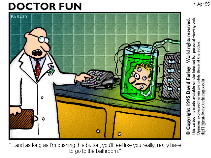 04/04/95
"...and as long as I'm pushing this button, you'll feel like you really, really have to go to the bathroom."
---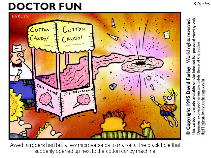 04/03/95
Awed fairgoers had but a few microseconds to marvel at the black hole that suddenly opened up next to the cotton candy machine.
---
Go back to the archive page
---
David Farley (d-farley@metalab.unc.edu)