Doctor Fun, May 29 through June 2, 1995
All cartoons are in 24-bit JPEG format
The ants' experiment with motivational coal walking was rapidly turning into a disaster.
---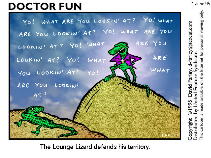 06/01/95
The Lounge Lizard defends his territory.
---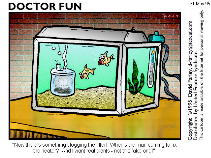 05/31/95
"Now there's something clogging the filter! When's the man coming to fix the heater? And I want real plants - not this fake one!"
---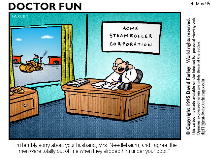 05/30/95
"I'm terribly sorry about your husband, Mrs. Needlebaum, and I agree, the men were toally out of line when they slipped him under your door."
---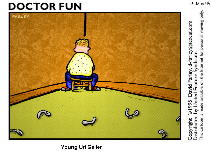 05/29/95
Young Uri Geller
---
Go back to the archive page
---
David Farley (d-farley@metalab.unc.edu)