Doctor Fun, June 12 through 16, 1995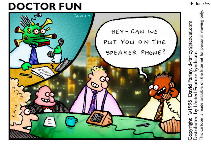 06/16/95
"Hey - can we put you on the speaker phone?"
---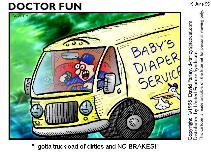 06/15/95
"I gotta truckload of dirties and NO BRAKES!"
---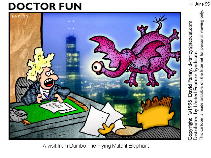 06/14/95
A visit from Dumbo The Flying Mutant Elephant
---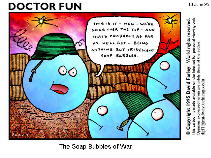 06/13/95
The Soap Bubbles of War
---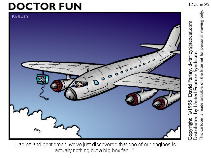 06/12/95
"Ladies and gentlemen, we've just discovered that one of our engines is actually nothing but a big box fan."
---
Go back to the archive page
---
David Farley (d-farley@metalab.unc.edu)