Doctor Fun, August 28 through September 1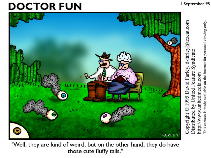 09/01/95
"Well, they are kind of weird, but on the other hand, they do have those cute fluffy tails."
---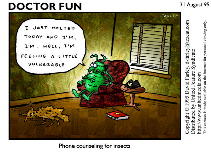 08/31/95
Phone counseling for insects
---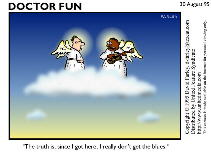 08/30/95
"The truth is, since I got here, I really don't get the blues."
---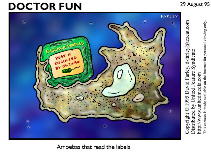 08/29/95
Amoebas that read the labels
---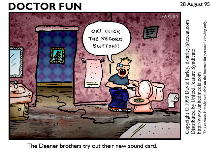 08/28/95
The Deener brothers try out their new sound card.
---
Go back to the archive page
---
David Farley (d-farley@metalab.unc.edu)