Doctor Fun, October 2 through 6, 1995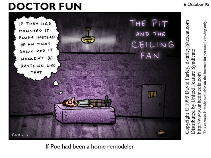 10/06/95
If Poe had been a home remodeler
---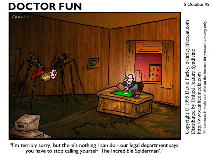 10/05/95
"I'm terribly sorry, but there's nothing I can do - our legal department says you have to stop calling yourself 'The Incredible Spiderman'."
---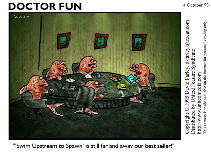 10/04/95
"'Swim Upstream to Spawn' is still far and away our best seller!"
---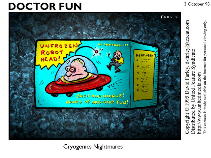 10/03/95
Cryogenics Nightmares
---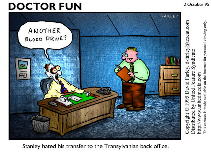 10/02/95
Stanley hated his transfer to the Transylvanian back office.
---
Go back to the archive page
---
David Farley (d-farley@metalab.unc.edu)