Doctor Fun, October 23 through 27, 1995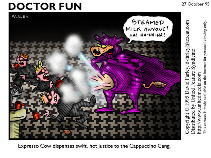 10/27/95
Expresso Cow dispenses swift, hot justice to the Cappuccino Gang.
---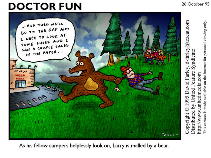 10/26/95
As his fellow campers helplessly look on, Larry is malled by a bear.
---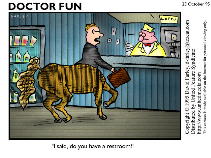 10/25/95
"I said, do you have a restroom?"
---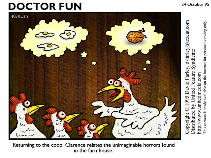 10/24/95
Returning to the coop, Clarence relates the unimaginable horrors found in the farmhouse.
---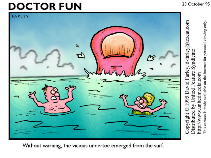 10/23/95
Without warning, the vicious undertoe emerged from the surf.
---
Go back to the archive page
---
David Farley (d-farley@metalab.unc.edu)