Doctor Fun, November 13 through 17, 1995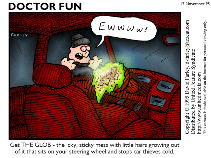 11/17/95
Get THE GLOB - the icky, sticky mess with little hairs growing out of it that sits on your steering wheel and stops car thieves cold.
---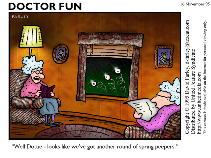 11/16/95
"Well, Dottie - looks like we've got another round of spring peepers."
---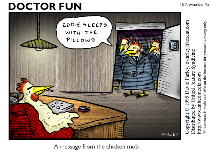 11/15/95
A message from the chicken mob
---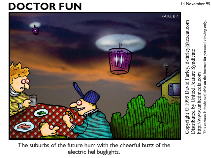 11/14/95
The suburbs of the future hum with the cheerful buzz of the electric helibuglights.
---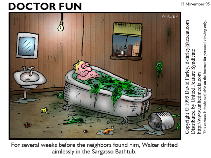 11/13/95
For several weeks before the neighbors found him, Walter drifted aimlessly in the Sargasso Bathtub.
---
Go back to the archive page
---
David Farley (d-farley@metalab.unc.edu)