Doctor Fun, January 15 through 19, 1996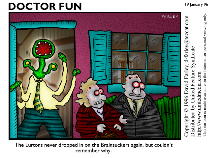 01/19/96
The Lurtons never dropped in on the Brainsuckers again, but couldn't remember why.
---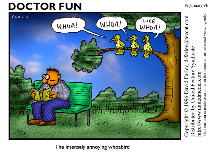 01/18/96
The intensely annoying whoabird
---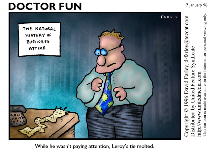 01/17/96
While he wasn't paying attention, Leroy's tie molted.
---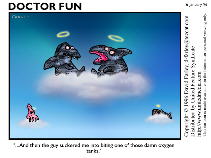 01/16/96
"...And then the guy suckered me into biting one of those damn oxygen tanks."
---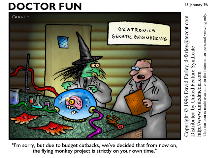 01/15/96
"I'm sorry, but due to budget cutbacks, we've decided that from now on, the flying monkey project is strictly on your own time."
---
Go back to the archive page
---
David Farley (d-farley@metalab.unc.edu)