Doctor Fun, March 4 through 8, 1996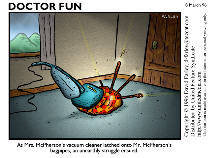 03/08/96
As Mrs. McPherson's vacuum cleaner latched onto Mr. McPherson's bagpipes, an unearthly struggle ensued.
---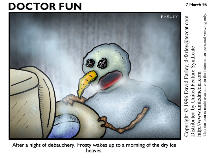 03/07/96
After a night of debauchery, Frosty wakes up to a morning of the dry ice heaves.
---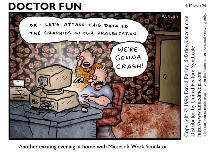 03/06/96
Another exciting evening at home with Microsoft Work Simulator
---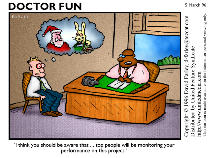 03/05/96
"I think you should be aware that ... top people will be monitoring your performance on this project."
---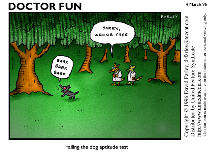 03/04/96
Failing the dog aptitude test
---
Go back to the archive page
---
David Farley (d-farley@metalab.unc.edu)