Doctor Fun, May 27 through 31, 1996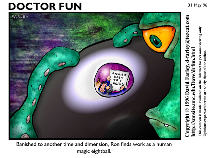 05/31/96
Banished to another time and dimension, Ron finds work as a magic eightball.
---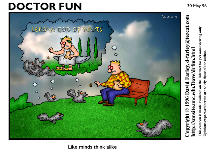 05/30/96
Like minds think alike
---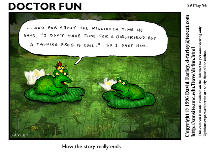 05/29/96
How the story really ends
---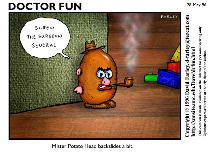 05/28/96
Mister Potato Head backslides a bit.
---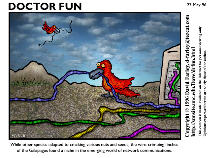 05/27/96
While other species adapted to cracking various nuts and seeds, the wire-crimping finches of the Galapagos found a niche in the emerging world of network communications.
---
Go back to the archive page
---
David Farley (d-farley@metalab.unc.edu)