Doctor Fun, July 22 through 26, 1996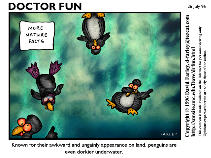 07/26/96
Known for their awkward and ungainly appearance on land, penguins are even dorkier underwater.
---
07/25/96
Testing the anti-gravity suppository
---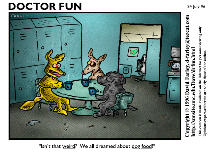 07/24/96
"Isn't that weird? We all dreamed about dog food!"
---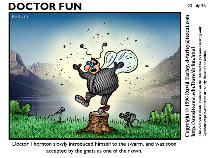 07/23/96
Doctor Thornton slowly introduced himself to the swarm, and was soon accepted by the gnats as one of their own.
---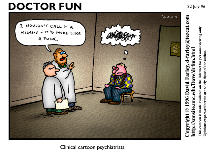 07/22/96
Clinical cartoon psychiatrists
---
Go back to the archive page
---
David Farley (d-farley@metalab.unc.edu)