Doctor Fun, August 12 through 16, 1996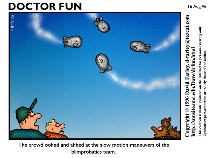 08/16/96
The crowd oohed and ahhed at the slow motion maneuvers of the blimprobatics team.
---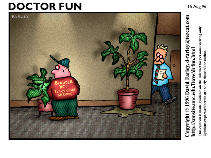 08/15/96
Bladder Boy Plant Care Service
---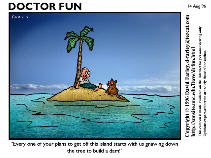 08/14/96
"Every one of your plans to get off this island starts with us gnawing down the tree to build a dam!"
---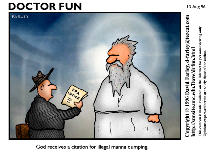 08/13/96
God receives a citation for illegal manna dumping.
---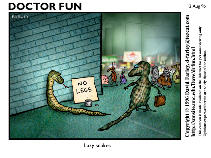 08/12/96
Lazy snakes
---
Go back to the archive page
---
David Farley (d-farley@metalab.unc.edu)