Doctor Fun, December 16 through 20, 1996
12/20/96
The beginning of a very long flight
---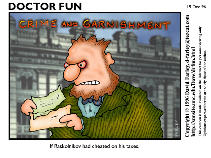 12/19/96
If Raskolnikov had cheated on his taxes.
---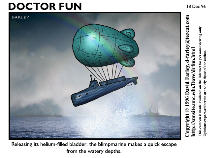 12/18/96
Releasing its helium-filled bladder, the blimpmarine makes a quick escape from the watery depths.
---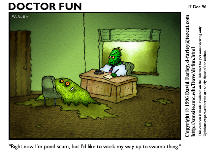 12/17/96
"Right now I'm pond scum, but I'd like to work my way up to swamp thing."
---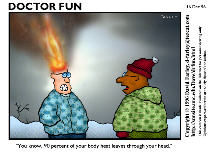 12/16/96
"You know, 70 percent of your body heat leaves through your head."
---
Go back to the archive page
---
David Farley (d-farley@metalab.unc.edu)