Doctor Fun, December 30, 1996 through January 3, 1997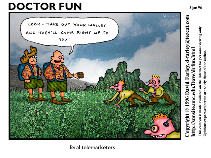 01/03/97
feral telemarketers
---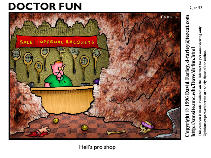 01/02/97
Hell's pro shop
---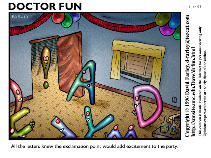 01/01/97
All the letters knew the exclamation point would add excitement to the party.
---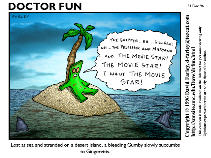 12/31/96
Lost at sea and stranded on a desert island, a bleeding Gumby slowly succumbs to Gingervitis.
---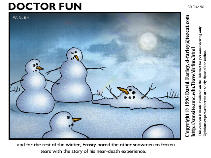 12/30/96
... and for the rest of the winter, Frosty bored the other snowmen to frozen tears with the story of his near-death experience.
---
Go back to the archive page
---
David Farley (d-farley@metalab.unc.edu)