Doctor Fun Cartoons for November 29 through December 3, 1999
Each cartoon is a 640x480 pixel, 24-bit color JPEG file, approximately 100K in size. Click on the thumbnail or text to download the cartoons.

Home, Archive, Previous Week, Next Week,
---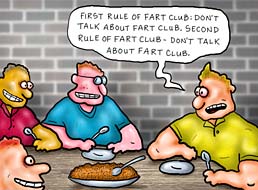 99/11/29
Fart Club

---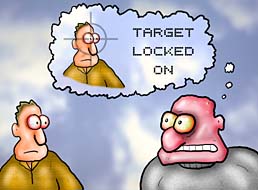 99/11/30
The wrong person to make eye contact with
---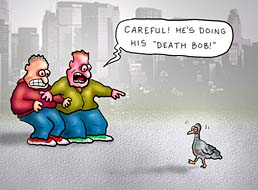 99/12/01
How to have fun with people who've never seen a pigeon
---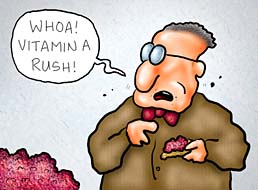 99/12/02
Pâté de foie Polar Bear
---

99/12/03
After another outbreak of spams and e-eggings, Farmer Brown finally pulls the plug on the chickens' T1 line.
---
Home,
Archive,
Previous Week,
Next Week,
Information About Doctor Fun, The MetaLab Home Page
---
These pages maintained, and contents copyrighted, by David Farley, d-farley@metalab.unc.edu