Doctor Fun Cartoons for January 3 through 7, 2000
Each cartoon is a 640x480 pixel, 24-bit color JPEG file, approximately 100K in size. Click on the thumbnail or text to download the cartoons.

Home, Archive, Previous Week, Next Week,
---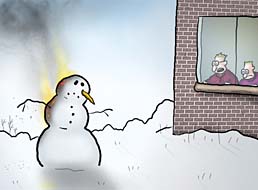 2000/01/03
"Looks like the snowman wasn't Y2K compliant."

---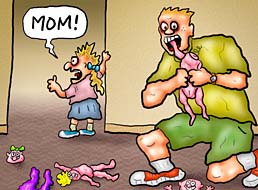 2000/01/04
Young Saturn devours his sister's dolls.
---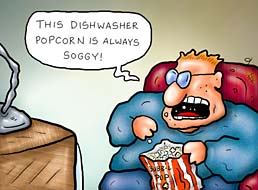 2000/01/05
In the days before microwaves
---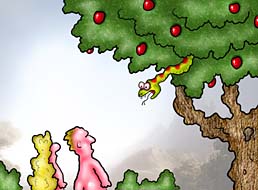 2000/01/06
"Ok, don't want to eat the fruit? Ok, I'll let you in on the big truth - everybody can see your thingies! So there!"
---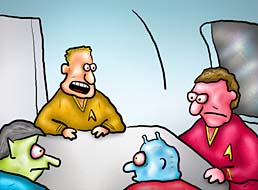 2000/01/07
"That's it! Let's start this discussion over - and there'll be no more talk of ... tribble stuffing."
---
Home,
Archive,
Previous Week,
Next Week,
Information About Doctor Fun, The MetaLab Home Page
---
These pages maintained, and contents copyrighted, by David Farley, d-farley@metalab.unc.edu