Doctor Fun Cartoons for January 17 through 21, 2000
Each cartoon is a 640x480 pixel, 24-bit color JPEG file, approximately 100K in size. Click on the thumbnail or text to download the cartoons.

Home, Archive, Previous Week, Next Week,
---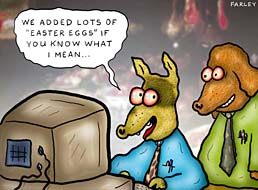 2000/01/17
Dog software developers

---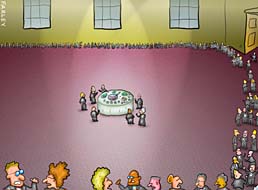 2000/01/18
While the major astronomers gathered around the punch bowl, the minor researchers drifted about the edges of the conference in the Oort Crowd.
---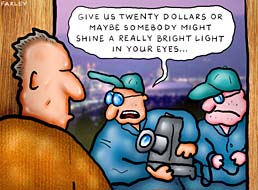 2000/01/19
The short-lived phenomenon of AV extortion clubs
---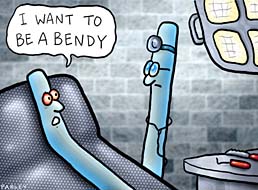 2000/01/20
Plastic straw surgeons
---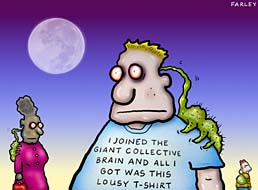 2000/01/21
I joined the giant collective brain and all I got was this lousy t-shirt
---
Home,
Archive,
Previous Week,
Next Week,
Information About Doctor Fun, The MetaLab Home Page
---
These pages maintained, and contents copyrighted, by David Farley, d-farley@metalab.unc.edu