Doctor Fun Cartoons for March 20 through 24, 2000
Each cartoon is a 640x480 pixel, 24-bit color JPEG file, approximately 100K in size. Click on the thumbnail or text to download the cartoons.

Home, Archive, Previous Week, Next Week,
---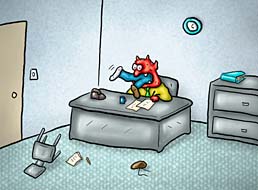 2000/03/20
The Modern Ogre's Guide to Management

---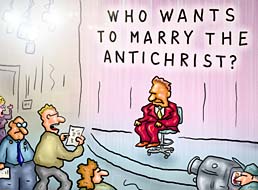 2000/03/21
"Hey! We found this thing on the Internet that says you're not really the Antichrist!"
---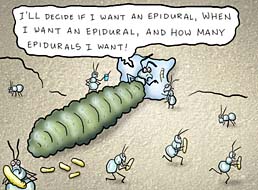 2000/03/22
The secret life of termites
---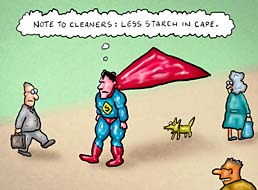 2000/03/23
"Note to cleaners: less starch in cape."
---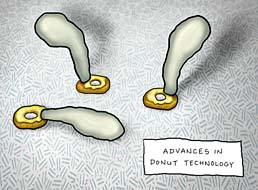 2000/03/24
The invention of the "Biggie" sprinkle
---
Home,
Archive,
Previous Week,
Next Week,
Information About Doctor Fun, The MetaLab Home Page
---
These pages maintained, and contents copyrighted, by David Farley, d-farley@metalab.unc.edu