Doctor Fun Cartoons for August 7 through 11, 2000
Each cartoon is a 640x480 pixel, 24-bit color JPEG file, approximately 100K in size. Click on the thumbnail or text to download the cartoons.

Home, Archive, Previous Week, Next Week,
---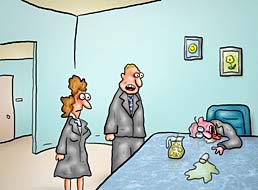 2000/08/07
"He always said, 'If life gives you lemons, make lemonade!" Unfortunately, death gave him lemons."

---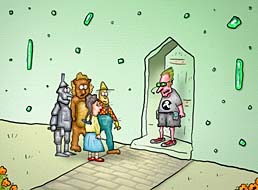 2000/08/08
"The Wizard's busy downloading porn. I'm the BOFH of Oz."
---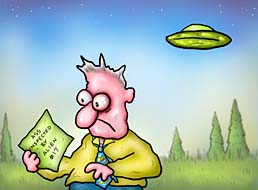 2000/08/09
Alien abductions: the evidence accumulates.
---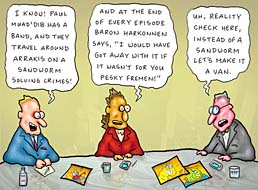 2000/08/10
Another brainstorming session for "Dune: The Saturday Morning Cartoon Show"
---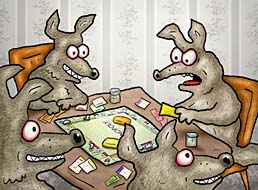 2000/08/11
"You have been elected Male Alpha Pack Wolf. Pay each player $50?"
---
Home,
Archive,
Previous Week,
Next Week,
Information About Doctor Fun, The MetaLab Home Page
---
These pages maintained, and contents copyrighted, by David Farley, d-farley@metalab.unc.edu