Doctor Fun Cartoons for October 23 through 27, 2000
Each cartoon is a 640x480 pixel, 24-bit color JPEG file, approximately 100K in size. Click on the thumbnail or text to download the cartoons.

Home, Archive, Previous Week, Next Week,
---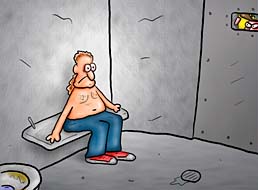 2000/10/23
The guy who thought his "this t-shirt is a munition" t-shirt was a really funny t-shirt.

---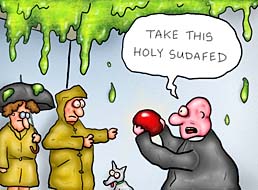 2000/10/24
Exorcising the House That Dripped Mucous
---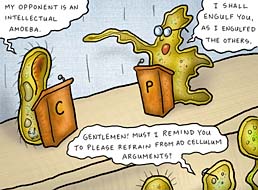 2000/10/25
At the cilia vs. pseudopods debates
---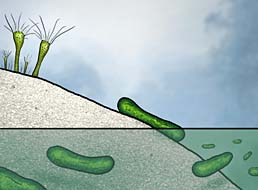 2000/10/26
The Dawn of Zucchini
---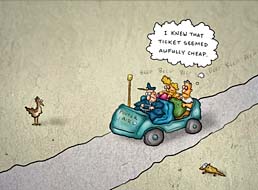 2000/10/27
E-commerce tip: when buying an airline ticket over the internet, make sure it's for a plane.
---
Home,
Archive,
Previous Week,
Next Week,
Information About Doctor Fun, The ibiblio Home Page
---
These pages maintained, and contents copyrighted, by David Farley, d-farley@ibiblio.org