Doctor Fun Cartoons for November 6 through 10, 2000
Each cartoon is a 640x480 pixel, 24-bit color JPEG file, approximately 100K in size. Click on the thumbnail or text to download the cartoons.

Home, Archive, Previous Week, Next Week,
---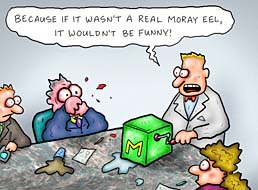 2000/11/06
At the Gag and Novelty Review Committee

---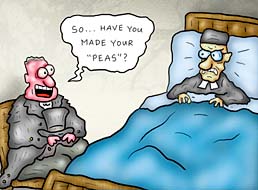 2000/11/07
The deathbed of Gregor Mendel
---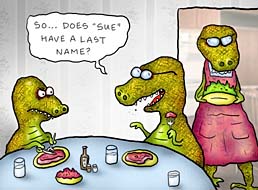 2000/11/08
Dinnertime in the Jurassic
---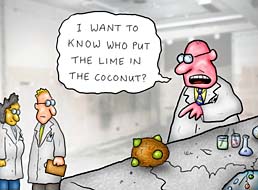 2000/11/09
Yet another unauthorized experiment in genetically-modified food
---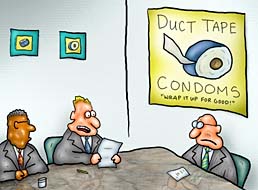 2000/11/10
"We've gotten a rather disturbing report back from product testing."
---
Home,
Archive,
Previous Week,
Next Week,
Information About Doctor Fun, The ibiblio Home Page
---
These pages maintained, and contents copyrighted, by David Farley, d-farley@ibiblio.org