Doctor Fun Cartoons for December 4 through 8, 2000
Each cartoon is a 640x480 pixel, 24-bit color JPEG file, approximately 100K in size. Click on the thumbnail or text to download the cartoons.

Home, Archive, Previous Week, Next Week,
---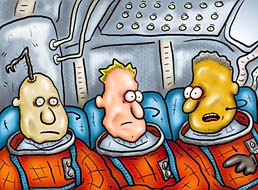 2000/12/04
"We're going to be stuck in this cabin for as many months as it takes to get to Mars, so if anybody's got anything they want to tell the others, now is the time."

---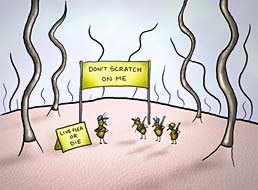 2000/12/05
Flea militias
---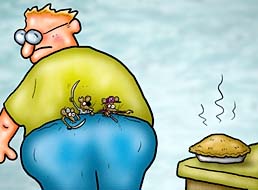 2000/12/06
The Pie Rats of Ben's Pants
---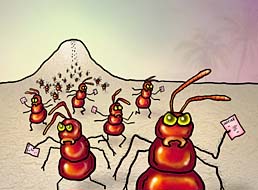 2000/12/07
The recently downsized nest poured forth an angry swarm of fired ants.
---

2000/12/08
Prometheus meets with his court-appointed attorney
---
Home,
Archive,
Previous Week,
Next Week,
Information About Doctor Fun, The ibiblio Home Page
---
These pages maintained, and contents copyrighted, by David Farley, d-farley@ibiblio.org