Doctor Fun Cartoons for December 25 through 29, 2000
Each cartoon is a 640x480 pixel, 24-bit color JPEG file, approximately 100K in size. Click on the thumbnail or text to download the cartoons.

Home, Archive, Previous Week, Next Week,
---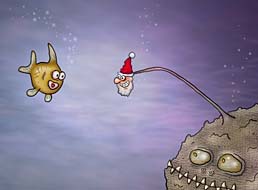 2000/12/25
Christmas in the Marianas Trench

---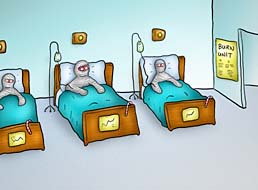 2000/12/26
"The is the last time we go caroling up at the Addam's place."
---

2000/12/27
Stanley's totally hilarious holiday routine was suddenly interrupted by the Fruitcake Anti-defamation Society.
---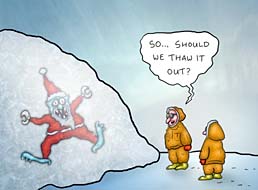 2000/12/28
More trouble at the North Pole
---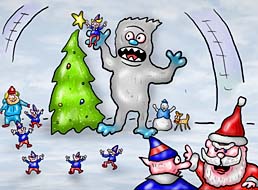 2000/12/29
"After they've had their little party, take them all outside and shoot them."
---
Previous Week,
Next Week,
Information About Doctor Fun, The ibiblio Home Page
---
These pages maintained, and contents copyrighted, by David Farley, d-farley@ibiblio.org