Doctor Fun Cartoons for January 15 through 19, 2001
Each cartoon is a 640x480 pixel, 24-bit color JPEG file, approximately 100K in size. Click on the thumbnail or text to download the cartoons.

Home, Archive, Previous Week, Next Week,
---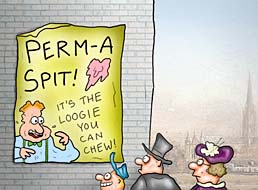 2001/01/15
Early advertising campaigns for chewing gum

---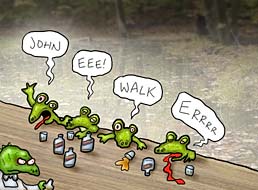 2001/01/16

---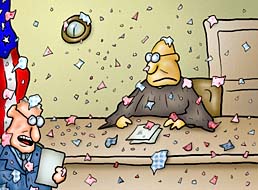 2001/01/17
"Docket number 42: Gingham Dog vs. Calico Cat."
---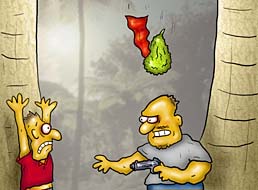 2001/01/18
Suddenly, Super Durian dropped from the tree!
---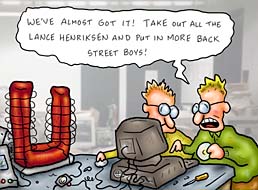 2001/01/19
The Junior Genius Club refines their Ultimate Babe Magnet.
---
Previous Week,
Next Week,
Information About Doctor Fun, The ibiblio Home Page
---
These pages maintained, and contents copyrighted, by David Farley, d-farley@ibiblio.org