Doctor Fun Cartoons for July 16 through 20, 2001
Each cartoon is a 640x480 pixel, 24-bit color JPEG file, approximately 100K in size. Click on the thumbnail or text to download the cartoons.

Home, Archive, Previous Week, Next Week,
---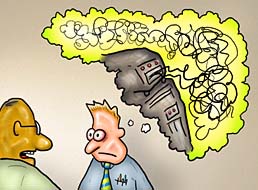 2001/07/16
"We have a backup tape, right?"

---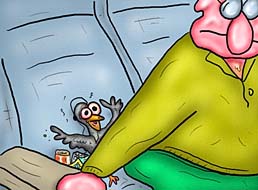 2001/07/17
The tragic end of the last of the Passenger Pigeons
---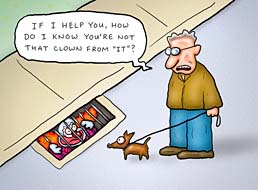 2001/07/18
Koko stifled an oath against Stephen King.
---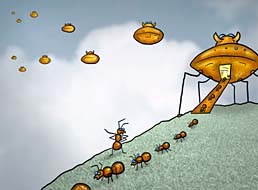 2001/07/19
"Find them all and crush them, except for that E.O. Wilson guy."
---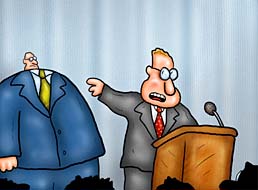 2001/07/20
"And now, let me introduce a man who has contributed more than anyone to tiny head research."
---
Previous Week,
Next Week,
Information About Doctor Fun, The ibiblio Home Page
---
These pages maintained, and contents copyrighted, by David Farley, d-farley@ibiblio.org