Doctor Fun Cartoons for July 30 through August 3, 2001
Each cartoon is a 640x480 pixel, 24-bit color JPEG file, approximately 100K in size. Click on the thumbnail or text to download the cartoons.

Home, Archive, Previous Week, Next Week,
---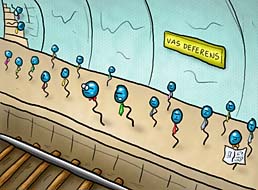 2001/07/30
"I heard the tube's tied."

---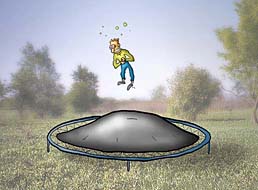 2001/07/31
Follow a hearty breakfast with a workout on the crampoline.
---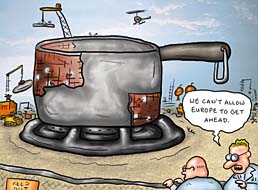 2001/08/01
Work continues at a frantic pace on the Super Boiling Water Facility.
---

2001/08/02
Looking for the ladies restroom at WalMart, Dottie makes a grim discovery.
---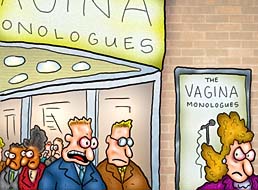 2001/08/03
"Well that was a complete ripoff! I thought they actually talked!"
---
Previous Week,
Next Week,
Information About Doctor Fun, The ibiblio Home Page
---
These pages maintained, and contents copyrighted, by David Farley, d-farley@ibiblio.org