Doctor Fun Cartoons for September 24 through 28, 2001
Each cartoon is a 640x480 pixel, 24-bit color JPEG file, approximately 100K in size. Click on the thumbnail or text to download the cartoons.

Home, Archive, Previous Week, Next Week,
---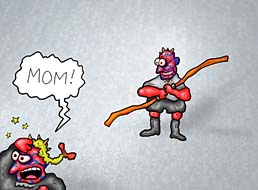 2001/09/24
Young Darth Maul makes his own twin-bladed Hot Wheels track light saber.

---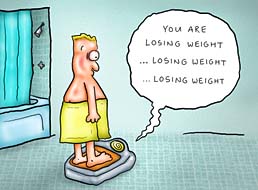 2001/09/25
The Stanford Hypnotic Susceptibility Scales
---

2001/09/26
Striking out with the Tree of Knowledge, Satan hits a homer with the Sausages of Swearing
---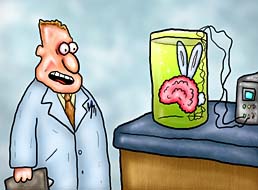 2001/09/27
"That's not true - I admire you for your mind, too."
---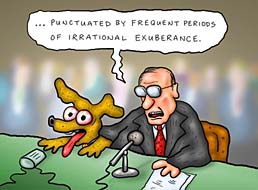 2001/09/28
Alan Greenspan reports to Congress on the state of his golden retriever.
---
Previous Week,
Next Week,
Information About Doctor Fun, The ibiblio Home Page
---
These pages maintained, and contents copyrighted, by David Farley, d-farley@ibiblio.org