Doctor Fun Cartoons for October 22 through 26, 2001
Each cartoon is a 640x480 pixel, 24-bit color JPEG file, approximately 100K in size. Click on the thumbnail or text to download the cartoons.

Home, Archive, Previous Week, Next Week,
---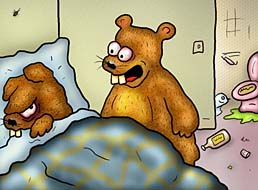 2001/10/22
"Well, now we know how much tequila a woodchuck can chuck."

---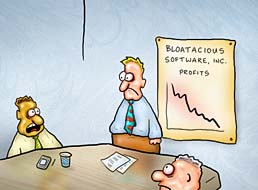 2001/10/23
"Do we have a patch for this?"
---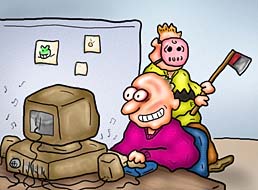 2001/10/24
For the millionth time, Clyde played his little MIDI file of the Charlie Brown theme song.
---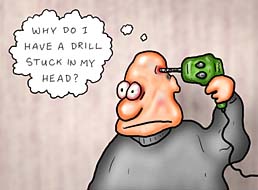 2001/10/25
How to tell when your do-it-yourself lobotomy is working.
---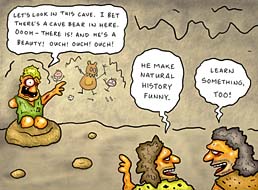 2001/10/26
The popular Neanderthal entertainment, "The Cavebear Hunter"
---
Previous Week,
Next Week,
Information About Doctor Fun, The ibiblio Home Page
---
These pages maintained, and contents copyrighted, by David Farley, d-farley@ibiblio.org