Doctor Fun Cartoons for November 5 through 9, 2001
Each cartoon is a 640x480 pixel, 24-bit color JPEG file, approximately 100K in size. Click on the thumbnail or text to download the cartoons.

Home, Archive, Previous Week, Next Week,
---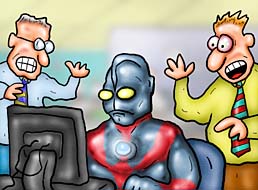 2001/11/05
"Quick - send him home! When Ultratemp's light is blinking, he's about to go on time-and-a-half!"

---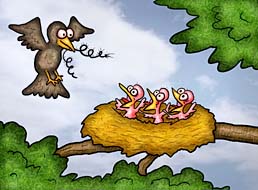 2001/11/06
"Oh boy - curly worms!"
---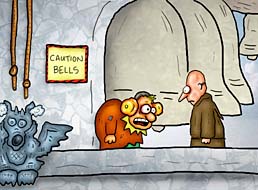 2001/11/07
"OSHA was here."
---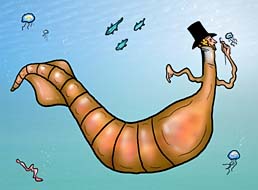 2001/11/08
Of all the strange creatures of the New Yorker Period, none was the talk of the tidal pool to match the Tilly Monster.
---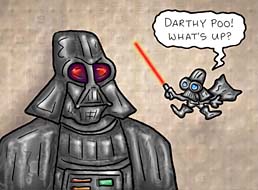 2001/11/09
Critics agreed that the Star Wars franchise's long slide began with the introduction of the detestable "Darth Mite" character.
---
Previous Week,
Next Week,
Information About Doctor Fun, The ibiblio Home Page
---
These pages maintained, and contents copyrighted, by David Farley, d-farley@ibiblio.org