Doctor Fun Cartoons for January 7 through 11, 2002
Each cartoon is a 640x480 pixel, 24-bit color JPEG file, approximately 100K in size. Click on the thumbnail or text to download the cartoons.

Home, Archive, Previous Week, Next Week,
---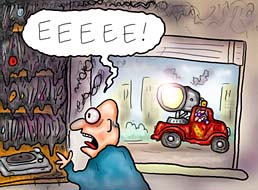 2002/01/07
With its roving Anti-Vinyl Mobile, the RIAA puts an end to the final threat to uncontrolled music copying.

---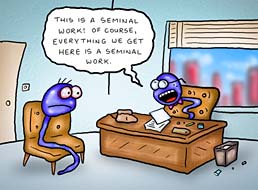 2002/01/08
Sperm publishers
---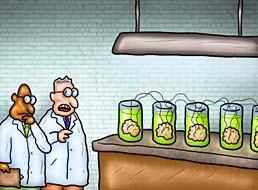 2002/01/09
"This is our experimental RAIB array."
---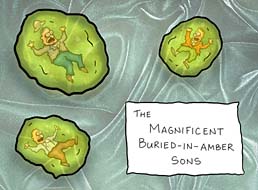 2002/01/10

---

2002/01/11
Stoner cats stuff a towel under the dorm room door, and get out their Habitrail Gerbil Bong.
---
Previous Week,
Next Week,
Information About Doctor Fun, The ibiblio Home Page
---
These pages maintained, and contents copyrighted, by David Farley, d-farley@ibiblio.org