Doctor Fun Cartoons for April 8 through 12, 2002
Each cartoon is a 640x480 pixel, 24-bit color JPEG file, approximately 100K in size. Click on the thumbnail or text to download the cartoons.
Did you know there's a brand-new FAQ for Doctor Fun? Check it out

Home, Archive, Previous Week, Next Week,
---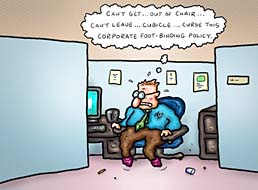 2002/04/08
New paradigms in employee retention

---

2002/04/09
Testing force feedback virtual reality products for dogs
---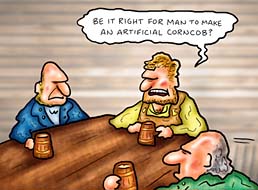 2002/04/10
News of this new "bath tissue" quickly spread to the New World, and the debate began.
---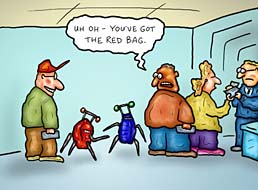 2002/04/11
Carry-on fun begins when new B.I.O Bags meet at the boarding gate.
---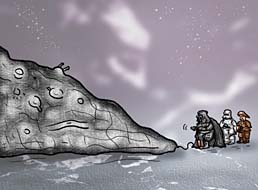 2002/04/12
The ill-conceived inflatable Death Star
---
Previous Week,
Next Week,
Information About Doctor Fun, The ibiblio Home Page
---
These pages maintained, and contents copyrighted, by David Farley, d-farley@ibiblio.org