Doctor Fun Cartoons for April 22 through 26, 2002
Each cartoon is a 640x480 pixel, 24-bit color JPEG file, approximately 100K in size. Click on the thumbnail or text to download the cartoons.
Want to know more about Doctor Fun? Check out theFAQ.

Home, Archive, Previous Week, Next Week,
---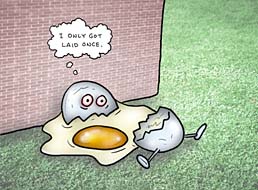 2002/04/22
Humpty's last regret

---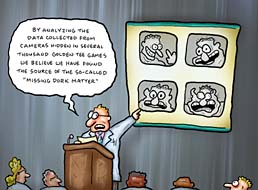 2002/04/23
Ever more exciting developments in astrophysics
---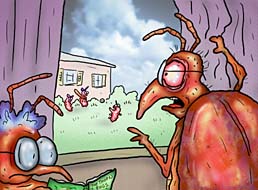 2002/04/24
"Maggots! This is supposed to be a larvae-free community!"
---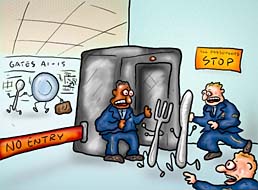 2002/04/25
The dish and the spoon easily made their getaway, while the knife and the fork were grabbed by airport security.
---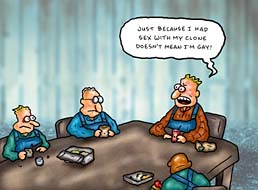 2002/04/26
Gender identity problems of the near future
---
Previous Week,
Next Week,
Information About Doctor Fun, The ibiblio Home Page
---
These pages maintained, and contents copyrighted, by David Farley, d-farley@ibiblio.org