Doctor Fun Cartoons for September 16 through 20, 2002
Each cartoon is a 640x480 pixel, 24-bit color JPEG file, approximately 100K in size. Click on the thumbnail or text to download the cartoons.
Want to know more about Doctor Fun? Check out the FAQ.

Home, Archive, Previous Week, Next Week,
---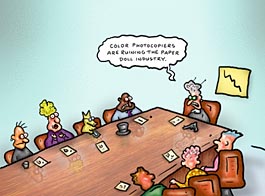 2002/09/16
A grim meeting of the Paper Doll Industry Association of America

---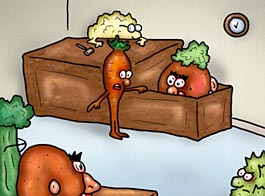 2002/09/17
"Now describe, please, what happened the morning the defendant walked into your cubicle holding a Vienna Sausage in a very suggestive position."
---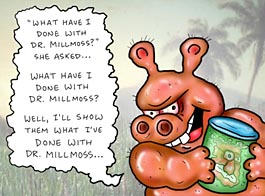 2002/09/18
When hippos flip out
---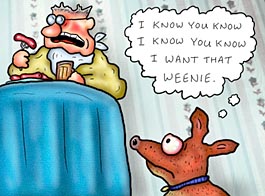 2002/09/19
What dogs know
---

2002/09/20
Thanks to advances in 19th-century cloning technology, the crew of the Pequod welcomes a new crew member affectionately dubbed "Mini-Ahab".
---
Previous Week,
Next Week,
Information About Doctor Fun, The ibiblio Home Page
---
These pages maintained, and contents copyrighted, by David Farley, d-farley@ibiblio.org