Doctor Fun Cartoons for October 14 through 18, 2002
Each cartoon is a 640x480 pixel, 24-bit color JPEG file, approximately 100K in size. Click on the thumbnail or text to download the cartoons.
Want to know more about Doctor Fun? Check out the FAQ.

Home, Archive, Previous Week, Next Week,
---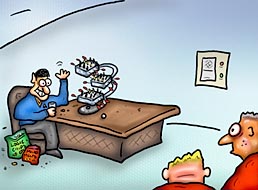 2002/10/14
New Enterprise crew members soon learned to avoid Mister Spock's infamous 3-dimensional fussball table.

---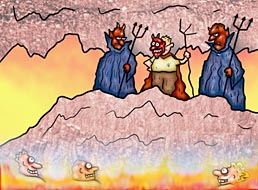 2002/10/15
Leroy's costume fooled no one.
---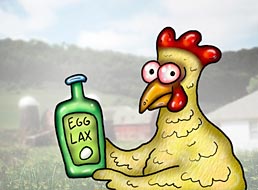 2002/10/16
When chickens have that "not so fresh feeling"
---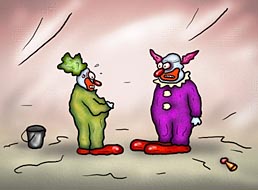 2002/10/17
"Circus sores, kid. Every clown gets them. That's why we wear these baggy suits."
---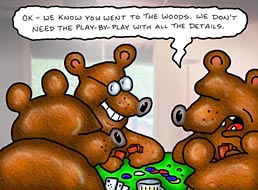 2002/10/18
Unpopular bears
---
Previous Week,
Next Week,
Information About Doctor Fun, The ibiblio Home Page
---
These pages maintained, and contents copyrighted, by David Farley, d-farley@ibiblio.org