Doctor Fun Cartoons for October 28 through November 1, 2002
Each cartoon is a 640x480 pixel, 24-bit color JPEG file, approximately 100K in size. Click on the thumbnail or text to download the cartoons.
Want to know more about Doctor Fun? Check out the FAQ.

Home, Archive, Previous Week, Next Week,
---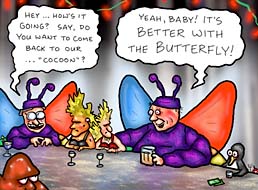 2002/10/28
Bill and Steve's big night out

---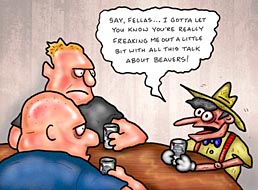 2002/10/29
A moment of late-night confusion, and Pinnochio makes a completely wrong impression on his new dormmates.
---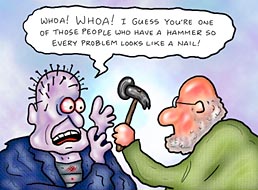 2002/10/30
Once again the Hellraiser Guy's therapy goes nowhere.
---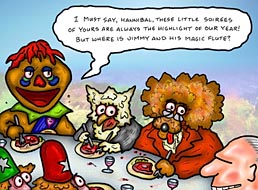 2002/10/31
A soon-to-be-unwelcome resident of Living Island
---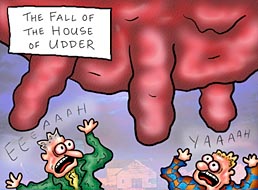 2002/11/01
If Edgar Allan Poe had worked in Wisconsin
---
Previous Week,
Next Week,
Information About Doctor Fun, The ibiblio Home Page
---
These pages maintained, and contents copyrighted, by David Farley, d-farley@ibiblio.org