Doctor Fun Cartoons for November 11 through 15, 2002
Each cartoon is a 640x480 pixel, 24-bit color JPEG file, approximately 100K in size. Click on the thumbnail or text to download the cartoons.
Want to know more about Doctor Fun? Check out the FAQ.

Home, Archive, Previous Week, Next Week,
---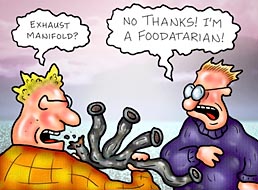 2002/11/11
Our fractured post-modern society

---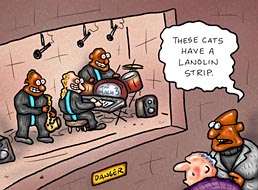 2002/11/12
New innovations in smooth jazz
---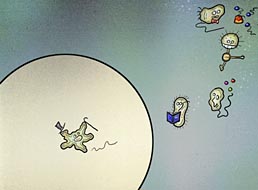 2002/11/13
All the protozoa lined up for their one chance in the big light on open slide night.
---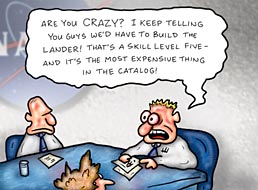 2002/11/14
The collective childhood trauma that has stalled a manned mission to Mars for years.
---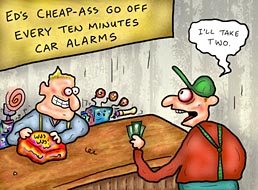 2002/11/15
Somewhere, you know this store exists.
---
Previous Week,
Next Week,
Information About Doctor Fun, The ibiblio Home Page
---
These pages maintained, and contents copyrighted, by David Farley, d-farley@ibiblio.org