Doctor Fun Cartoons for January 6 through 10, 2003
Each cartoon is a 640x480 pixel, 24-bit color JPEG file, approximately 100K in size. Click on the thumbnail or text to download the cartoons.
Want to know more about Doctor Fun? Check out the FAQ.

Home, Archive, Previous Week, Next Week,
---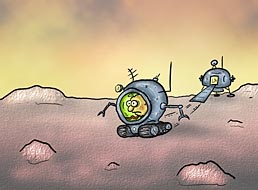 2003/01/06
"Congratulations, Explorer Head One! Enjoy Mars - see what you can see - your batteries run out in six hours."

---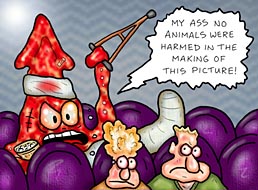 2003/01/07
Another disruption at a screening of "20,000 Leagues Under the Sea"
---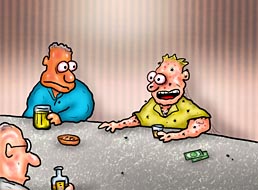 2003/01/08
"I'm your friendly neighborhood spider-infested man."
---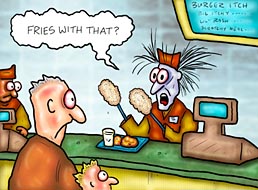 2003/01/09
Edward Toiletbrushhands had trouble finding steady work.
---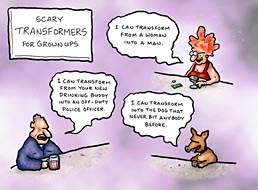 2003/01/10

---
Previous Week,
Next Week,
Information About Doctor Fun, The ibiblio Home Page
---
These pages maintained, and contents copyrighted, by David Farley, d-farley@ibiblio.org